Data & Research
The FSSA Division of Mental Health and Addiction sponsored surveys of people in Indiana ages 12-20, 21-59, and 60+ years old to determine the extent of gaming and betting for money. In July 2005 the Survey Research Center at IUPUI conducted the survey and compiled these reports.
Every year, The Indiana Prevention Resource Center conducts a statewide survey of approximately 200,000 students (6th – 12th grade) on gambling behaviors and drug use. The gambling findings from this survey are listed below.
To view the latest survey report in its entirety, please click here.
Indiana Epidemiological Profile
These documents are written for state policymakers and community leaders to support the development of a framework for advancing the mission of the Indiana Substance Abuse Prevention System.
Gaming Industry Data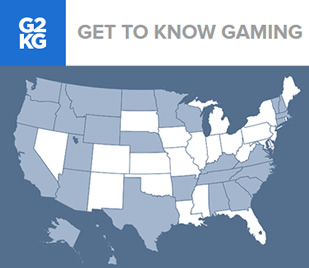 Explore the many state-by-state gaming regulatory and statutory requirements within the "By the Book" database. Get to Know Gaming (G2KG) is powered by the American Gaming Association (AGA).